8.1 First Impressions Make All the Difference
Understand the role of first impressions and the importance of a strong approach.
When Paul McCartney returned to New York in July 2009 to play a concert at Citi Field, the new stadium built in the place of Shea Stadium where The Beatles first invaded the American music scene in 1965, the atmosphere was electrifying. He started the concert by saying, "Welcome to the new Citi Field Stadium. It's been a long time since I've been here.… I have a feeling we're going to have a little bit of fun tonight.[1] Then he played The Beatles' classic "Drive My Car," and the crowd went wild.[2]
Paul McCartney didn't need to talk to the audience. In fact, people didn't come to hear him speak at all; they came to hear him sing. But Paul McCartney clearly understands the power of a strong approach. His brief welcome, tip to the past, and promise for a great show were all part of his short but effective sales approach. The third step in the selling process; the point at which you make contact with the customer.. While you might not think of Paul McCartney as a salesperson, his concerts, just like those of other rock stars and recording artists, are actually sales presentations for his new songs and albums.
In all types of selling, the approach precedes the sales presentation. In the case of the concert, you probably already know Paul McCartney and what to expect from him. But when you are meeting someone for the first time in sales, your approach won't be successful unless you how you make a good first impression.
First Things First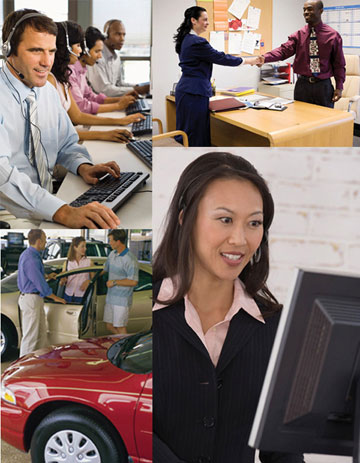 "You only get one chance to make a first impression." This is a saying you've probably heard many times before. First impressions are quickly formed, difficult to change, and can have a lasting effect.[3] Think of a first date, your first day of high school or college, or any job interview you have gone into. You were probably nervous because you knew the importance of making a good first impression. Similarly, the sales approach is the most intimidating point of the sales process for many salespeople because they know that the decision to buy or not to buy can often start with this initial contact. The approach is your first phone call to your prospect, the moment on the sales floor where you walk over to a new customer and say, "That's our newest model, and it has one terabyte of capacity. Do you record a lot of videos or music?" or your first visit to a target business when you ask to set up a meeting with your prospect. You've done your research, your planning, and your preparation, but the approach is where the rubber meets the road.
The Six Cs of the Sales Approach
While prospecting and the preapproach are entirely under your control, the approach is the first part of the sales process where you actually come in contact with your prospect and you're not quite sure what she will say; this can be a little nerve wracking. However, if you've researched your prospect, and if you go into the sales call prepared, you can have confidence that you will be able to adapt your sales approach to your individual customer. Keep in mind that you aren't selling a product during your approach; you are actually introducing yourself and opening up the way for the opportunity to make your sales presentation later. Consider these six Cs, or things to keep in mind before and during your sales approach. These six points will help you anticipate your customers' responses, adapt, and execute your approach with success.
---