The Importance of Small Business to the Canadian Economy
What Is a "Small Business"?
To assess the value of small businesses to the Canadian economy, we first need to know what constitutes a small business. Let's start by looking at the criteria used by Industry Canada. In 2012 Industry Canada defined it: "small business" is firms that have fewer than 100 employees. A small business is one that is independently owned and operated, exerting little influence in its industry.
Why Are Small Businesses Important?
However, small business constitutes a force in the Canadian and other economies. The millions of individuals who have started businesses have helped shape the business world as we know it today. Some small business founders like Henry Ford and Thomas Edison have even gained places in history. Others, including Bill Gates (Microsoft), Mike Lazaridis (Research in Motion), Steve Jobs (Apple Computer), and Larry Page and Sergey Brin (Google), have changed the way global business is done today.
Aside from contributions to our general economic well-being, founders of small businesses also contribute to growth and vitality in specific areas of economic and socio-economic development. In particular, small businesses do the following:
Create jobs

Spark

innovation

Provide

opportunities

 for many people, including women and minorities, to achieve financial success and independence
In addition, they complement the economic activity of large organizations by providing them with components, services, and distribution of their products. Let's take a closer look at each of these contributions.
Job Creation
The majority of Canadian workers first entered the business world working for small businesses. Although the split between those working in small companies and those working in big companies is about even, small firms hire more frequently and fire more frequently than do big companies.[1] Why is this true? At any given point in time, lots of small companies are started and some expand. These small companies need workers and so hiring takes place. But the survival and expansion rates for small firms is poor, and so, again at any given point in time, many small businesses close or contract and workers lose their jobs. Fortunately, over time more jobs are added by small firms than are taken away, which results in a net increase in the number of workers.
The size of the net increase in the number of workers for any given year depends on a number of factors, with the economy being at the top of the list. A strong economy encourages individuals to start small businesses and expand existing small companies, which adds to the workforce. A weak economy does just the opposite: discourages start-ups and expansions, which decreases the workforce through layoffs.
Innovation
Given the financial resources available to large businesses, you'd expect them to introduce virtually all the new products that hit the market. Yet according to the United States's Small Business Administration (SBA), small companies develop more patents per employee than do larger companies. During a recent four-year period, large firms generated 1.7 patents per hundred employees, while small firms generated an impressive 26.5 patents per employee.[2] Although similar statistics are not available for Canada, our business practices tend to align with our neighbours in the United States.
Over the years, the list of important innovations by small firms has included the airplane, air-conditioning, DNA "fingerprinting", and overnight national delivery.[3]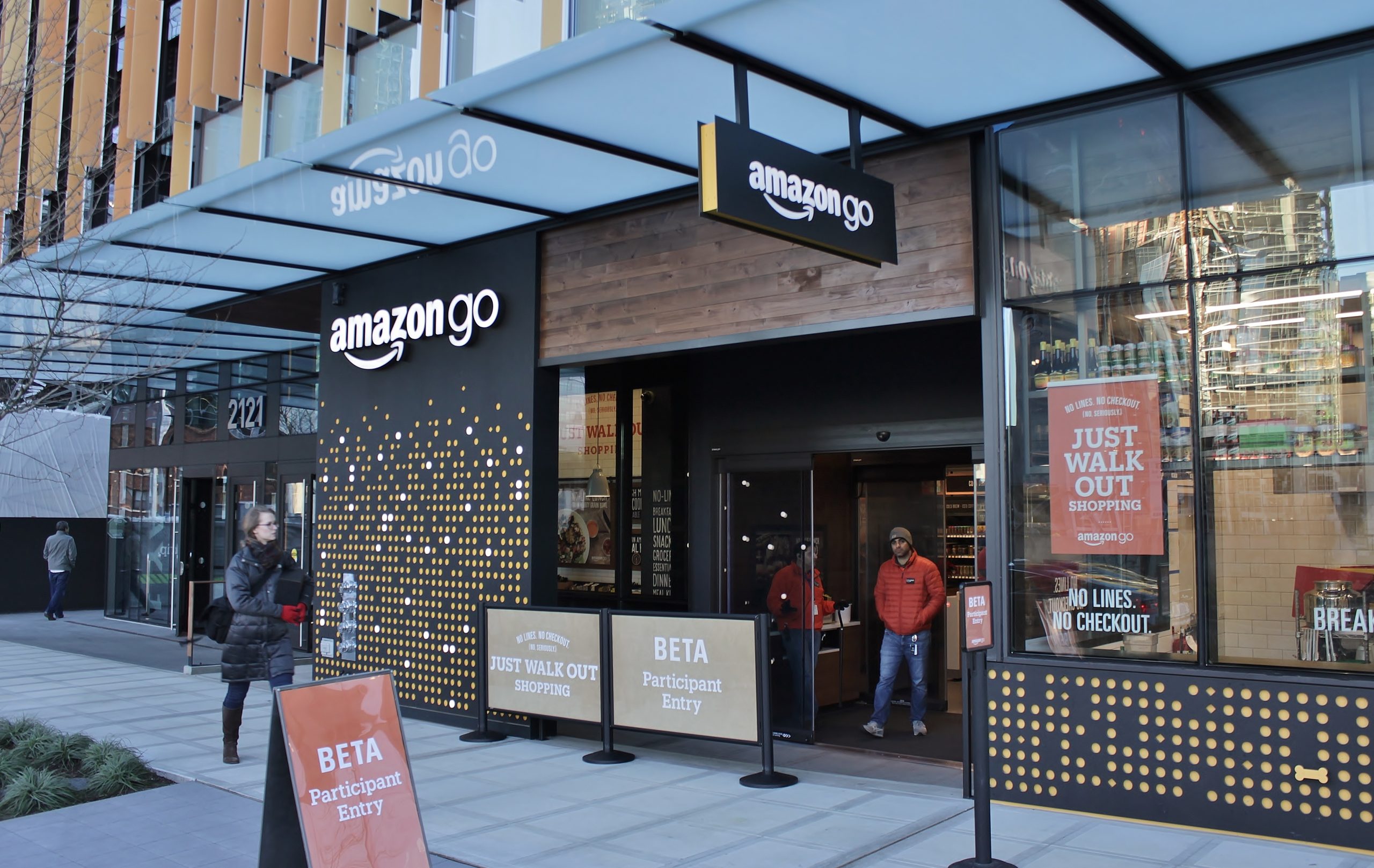 Small business owners are also particularly adept at finding new ways of doing old things. In 1994, for example, a young computer-science graduate working on Wall Street came up with the novel idea of selling books over the Internet. During the first year of operations, sales at Jeff Bezos' new company—Amazon.com—reached half a million dollars. In less than twenty years, annual sales had topped $107 billion.[4] Not only did his innovative approach to online retailing make Bezos enormously rich, but it also established a viable model for the e-commerce industry. In 2018, Amazon's model is creeping into the physical. Shortly after entering the grocery market by acquiring Whole Foods, it prototyped a cashier-less and checkout-less store where your purchases are charged against your Amazon account via an app. It hopes to revolutionize grocery shopping just as it did book buying.

Why are small businesses so innovative? For one thing, they tend to offer environments that appeal to individuals with the talent to invent new products or improve the way things are done. Fast decision-making is encouraged, their research programs tend to be focused, and their compensation structures typically reward top performers.
According to one SBA study, the supportive environments of small firms are roughly thirteen times more innovative per employee than the less innovation-friendly environments in which large firms traditionally operate.[5]
The success of small businesses in fostering creativity has not gone unnoticed by big businesses. In fact, many large companies have responded by downsizing to act more like small companies. Some large organizations now have separate work units whose purpose is to spark innovation. Individuals working in these units can focus their attention on creating new products that can then be developed by the company.
Opportunities for Women
Small business is the portal through which many people enter the economic mainstream. Business ownership allows individuals to achieve financial success, as well as pride in their accomplishments. While the majority of small businesses are still owned by white males, the past two decades have seen a substantial increase in the number of businesses owned by women.
Canada's 2018 budget had continued investment in women entrepreneurs. On February 28, 2018, the Financial Post reported:
"By far, the largest net new impact on Canada's entrepreneurial class is the $1.65 billion in new financing being made available to women business owners, to be delivered over three years through the Business Development Bank of Canada and Export Development Canada."
Image Credits
1a Bruce Sounder. (2016, December 16). Amazon Go in Seattle [image]. CC BY-SA 4.0. Wikimedia. https://commons.wikimedia.org/wiki/File:Amazon_Go_in_Seattle,_December_2016.jpg
---