6.6 Substance Use Disorders as Biopsychosocial Phenomemon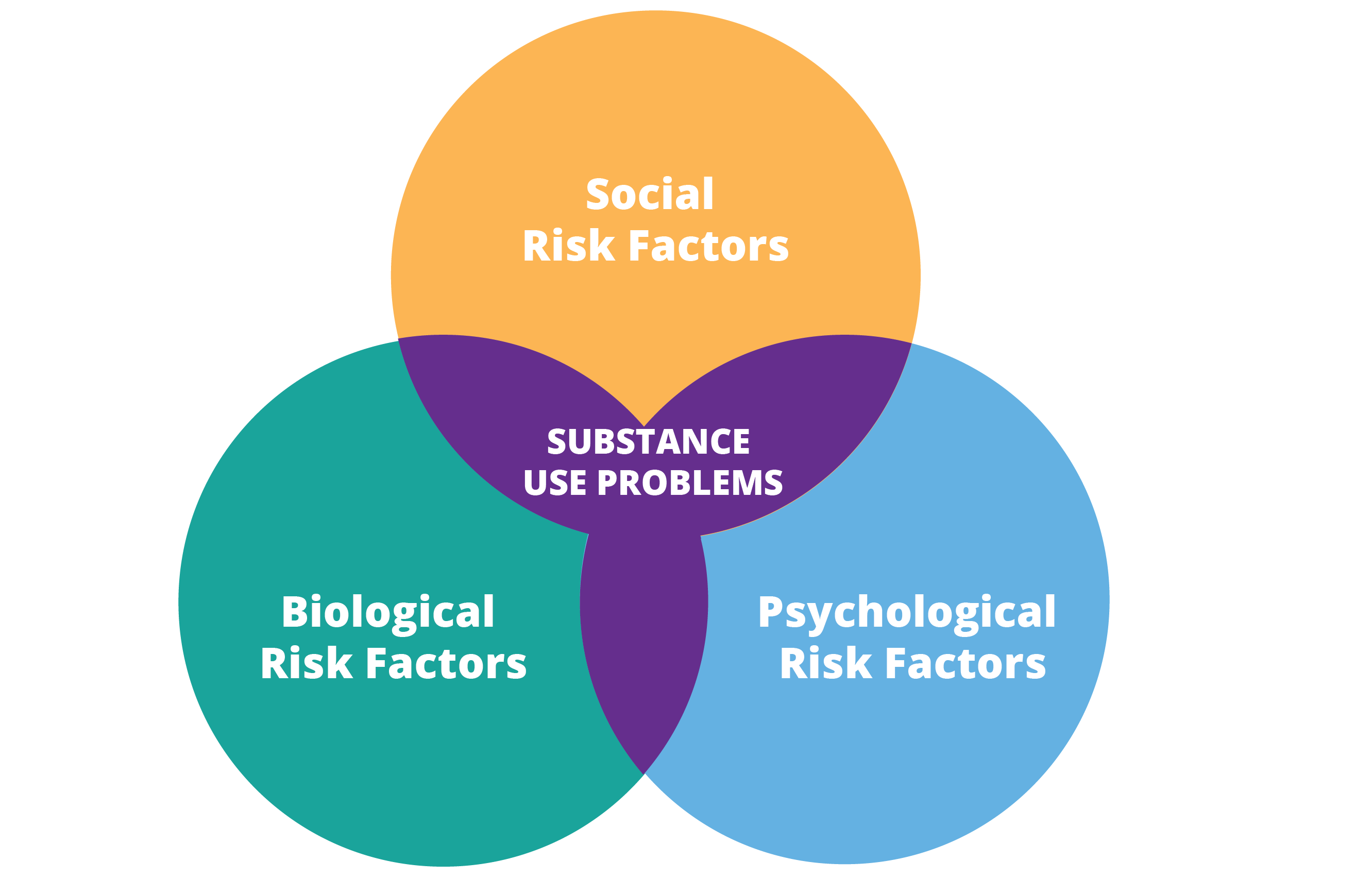 Reflect on the theories you have explored this far.  As you have come to understand, to look at substance use disorders in a binary fashion, choosing one lens or another is not effective.  Breaking down substance use and connecting it to biological factors, psychological factors, and social factors can help provide Social Service workers an opportunity to see a "whole" person and to provide wrap-around supports that can help a person meet their individual goals related to their substance use.  You can further explore poverty, race, gender, and other examples of intersectionality that may play a role in a person's substance use as you are working with them, ensuring your work is culturally and gender sensitive.
It is important to note substance use disorders do not often have one-specific cause.  You may use a combination of theories to help your clients explore why they use substances and why they continue to use substances, are increasing substance use, or choosing to change their substance use, remembering you are not diagnosing.  Using theories may help you understand the complexity of substance use and why one theory is generally not enough.
Image Credits
Venn diagram of risk factors for substance use problems from: Brown-Rice, K., & Moro, R. (2018). Genetics and brain chemistry. In P. Lassiter, & J. Culbreth (Eds.), Theory and practice of addiction counseling (pp. 47-75). SAGE Publications, Inc.