Case Study: Bumble Targets Women and Breaks Norms
Bumble was founded by Whitney Wolfe Herd in 2014 as a dating app that allows heterosexual women to take the lead when initiating conversation. Their app is helping to redefine societal gender norms.[1] What made them stand out was their BFF and Bumble Bizz mode that they released in 2016 and 2017 allowing users to seek out platonic and professional relationships as well as romantic ones. By focusing marketing efforts on these three distinct and unique needs, they were able to grow exponentially and the company is now worth $13B with its founder becoming a self-made female billionaire. [2]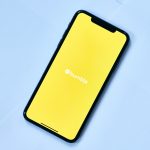 Whitney Wolfe Herd was the co-founder of Tinder, so she had experience with the world of dating apps before founding Bumble and she knew the market well. Using her previous knowledge and experience she decided to create an app that did more than just host a place where people could find romantic interest and decided to challenge dating rules and norms. By allowing heterosexual women to make the first move, Bumble goes against the grain and empowers women to take the lead in a society where they are not expected to, which also benefits men by erasing the pressure of always having to initiate a conversation first. This method, however, is only applicable to heterosexual matches, for same-sex matches anyone can message first.
Bumble's BFF mode has arguably created a new market niche, where there was previously none. Intentions behind joining a dating app are not always as clear one might think, so assumptions occur which can discourage users from engaging with dating apps after encountering people with mismatched intentions. By clearly defining the intention behind joining the app and allowing for a safe space for the individual, Bumble has cleverly stretched historical perceptions of gender and relationships in a way that is benefitting both the user and the company.
There are all kinds of different relationships, and Bumble understands that very well. As an app that is meant to bring people together, they have considered other forms of relationship besides romantic and platonic ones, namely, business relationships. Networking can be a difficult aspect of the business world that not everyone is comfortable enough with or knows how to tackle, so Bumble Bizz provided a space for that. The users can complete a business-focused profile and choose filters that make browsing easier. Once they are done setting up their profile, they can choose people they would like to connect with, and if the other person is interested too, then they are matched. This way people in business who are looking for similar things can find and connect with each other based on their tailored needs.
Breaking norms about gender and relationships enables Bumble to benefit from a wider reach, allowing their users to find the best and the most comfortable way of utilizing the app for their needs. By considering gender sub-segments and addressing them separately and uniquely, they were able to compete with other dating and networking apps gaining market share and revenue growth.
The following video has Bumble's founder explaining Bumble Bizz when it first launched and her reasoning behind it.
You can view the transcript for Bumble's Founder & CEO Whitney Wolfe Herd On New Bizz- Redefines How We Think About Networking (opens in new window)
Room for improvement
Despite their innovative method of matching people for different reasons, they still use some traditional normative ways of defining relationships. An example of that would be that users are only able to find BFF matches of the same sex to "discourage misuse of the platform". The notion that different genders cannot be close friends without romance being involved is an old one. It is true that some people might misuse the BFF mode and have ulterior motives, but only allowing same-sex friendships are not only old-fashioned, they are also problematic as it was not designed with other genders besides the binary in mind. There is no denying that breaking with traditional perceptions of gender and relationships has benefitted Bumble greatly, but keeping up with continued social change will be a must for future growth.
---